乘风破浪,爱是帆,信念是桨|力迈中美学校开学典礼纪实报道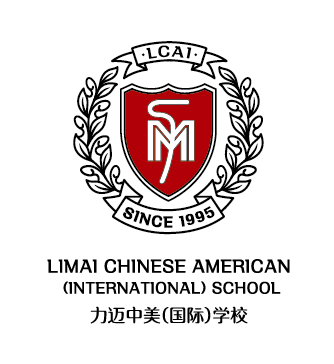 开学典礼
  Opening Ceremony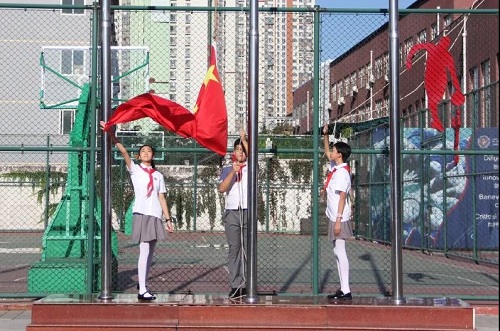 长风破浪会有时,
  直挂云帆济沧海。
  ——《行路难》李白
  终于迎来开学季
  2020年9月1日,力迈中美国际学校迎来了新学年开学典礼。夏末秋初的早晨,校园里洋溢着飒爽的凉意。久违了的师生们和新加入力迈的新生们,整齐列队在操场举行开学典礼。力迈中美学校刘学言校长、张弘玫副校长、彭桂华副校长、昝欣副校长及各位中层领导、全校师生除小学二、三、四年级学生外,都出席了本次典礼。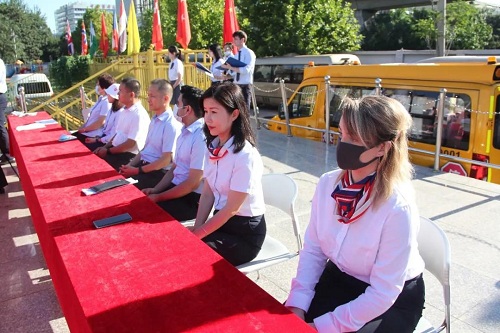 1 升国旗,唱国歌
  时隔半年多,鲜艳的五星红旗再次在同学们的手中冉冉升起.....疫情被有效快速地控制,印证着祖国的强大,让我们唱起国歌,致敬祖国。

  力迈校歌朗朗上口,旋律轻盈,幸福的歌声在师生们的心间回荡......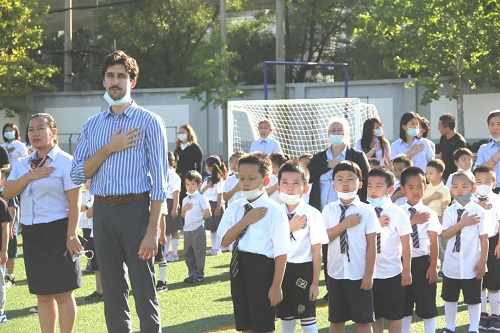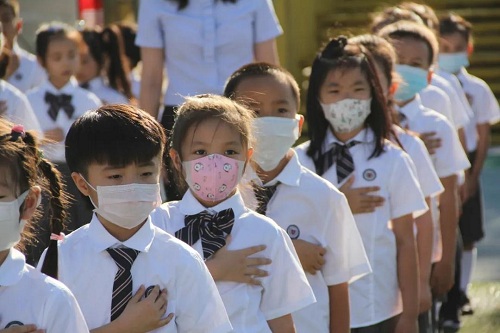 2 校长致辞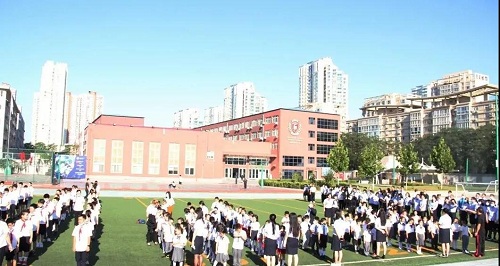 刘学言校长在开学典礼上表示,疫情导致同学们在长达八个月的时间里不能回到校园学习。但是力迈的老师们没有耽误过一节课,"我们不一样"!我们的教学进度远超其他学校。
  人生如白驹过隙,转瞬即逝。请同学们珍惜此时,用我们现在的努力,去拥抱未来的幸福。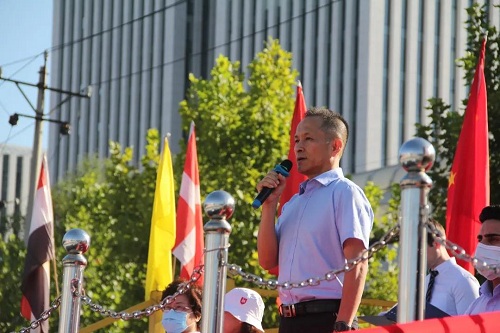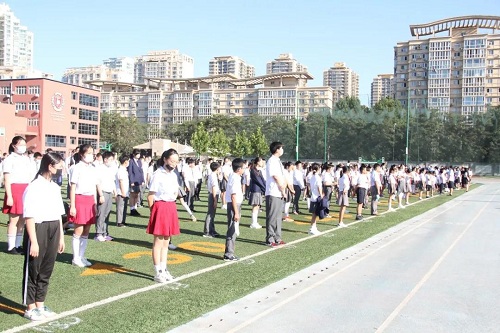 3 教师代表发言
  力迈中美学校优秀外籍教师Mr. Martin 代表全体教师发言。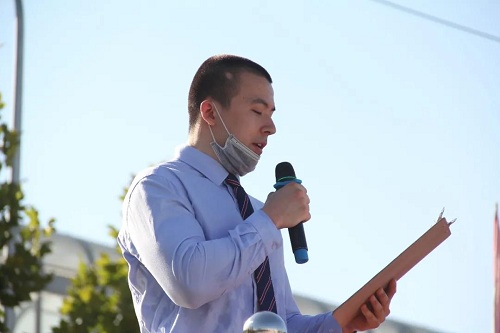 Greetings students and faculty! It's wonderful to see all of you again for the new school year. Many of you may know me already, some more than others, but for those of you who are new to Limai or may not have had the opportunity for a more formal introduction, allow me to share with you the experiences that I have encountered during my time here at the school. In this brief speech, I would like to introduce to you the culture here at Limai, and to welcome all of our students to our school. In addition, I would like to outline our expectations for our students, and to share the aspirations that all of us here at Limai will strive to accomplish for the coming school year.
  Firstly, I would like to share my experiences with the staff here at Limai. When I arrived last year in September, I was amazed at what this school had to offer. I found a community of dedicated professionals, who were selfless in their actions, and put forth their best efforts to create a safe and welcoming environment for all of our students. I found a group of knowledgeable experts who despite having tremendous responsibilities placed on their shoulders every day, somehow always found the time to help those in need, and – for someone who was new to this school – were never too busy to help with even the smallest of tasks. I found a group that banded together across many nationalities, beliefs, and backgrounds to accomplish a single purpose – to ensure that future generations would be ready to face the hardships and opportunities that will be presented to them in our ever-changing world.
  Overall, my experiences with the culture at Limai can be summarized with a few words: hard work, respect for each other, and a desire to show these attributes every day. I have witnessed these traits in the work that our staff and students commit to every day. These traits can be seen in our seasonal school-wide drama performances, which require the full dedication of our performing arts staff and many of our students from across all grades over the course of many weeks. These traits can be seen in all of our classrooms throughout the day, where children are taken into the care of our instructors to learn the skills that they will need to become successful later in their lives, and they can be seen through the clubs and sporting events that are hosted throughout the school, which teach children to embrace friendly competition and to express the full scope of their talents to their peers. These actions, which are foundational to the values of Limai, embody a culture that is positive, nurturing, and ensures the continued growth of all our students.
  Now I want to personally speak to the new students who have joined our Limai community this year. All of us here, including our teachers, know the feeling of being new to an unfamiliar place. We all know the feeling of uncertainty and doubt of trying to integrate into an unknown environment, and the slight dread that often accompanies it. I want to assure those students now, that you will not find a more welcoming place in this city than you will here at Limai. For the reasons I have mentioned earlier, the teachers at this school genuinely care about whether you succeed here, and they will do their utmost to ensure that your stay at Limai will be a memorable life-long experience.
  Students, in return for the dedication that we will show to you throughout this year, we do have several expectations to ask of you. We ask that you give us your best, not just in your school work, but also in your attitude and your desire to contribute to our community. We askyou to listen to your instructors and to heed their advice, and to know that everything they do here is done so in your best interest, even if it may not be immediately apparent. We ask you to be kind to one another and to respect your peers in the same way that you would like to be treated. We ask that you be engaged in our community by participating in one of our many clubs, or in our sporting or cultural activities that we will host throughout the year. In conclusion, we ask that you welcome us into your lives, so that we can help you grow into the person that you were meant to be.
  So whether you are returning to Limai as a student or staff member, or if you are new to our community, welcome! We are all looking forward to the future, to a life of dignity and meaning through the passion our staff put in our work, and to a year of invoking excellence in our students through the joint cooperation between both our Chinese and foreign staff. Ladies and gentlemen, it is our privilege to embark on this journey together, and to learn and grow from one another for the coming school year.
  Thank you!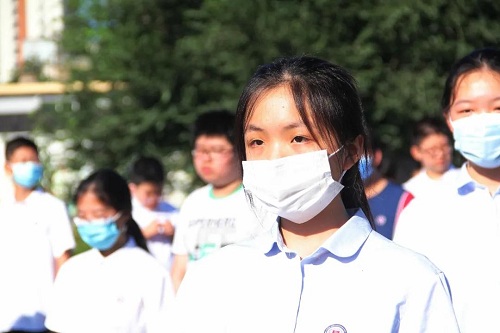 4 学生代表发言
  力迈中美学校卡文特9年级新生王奕文同学作为学生代表,发表演讲。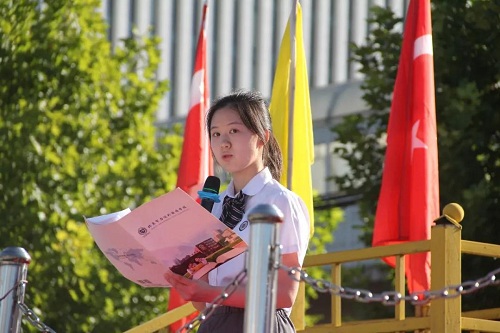 "放飞梦想,扬帆起航!"
  王奕文同学已经在力迈中美学校卡文特学部学习了五年,她表示,在力迈的每一天都过得非常充实,老师们能开放性的接纳每一位学生,中英双语教学拓展了学生的学习广度,感恩父母,老师和学校让我们快速成长。
  疫情期间,我们一同经历了疫情期的停学、复学、再停学。是老师们在我们焦虑的时候给予安抚,在学习上一丝不苟的教学和督促,让我们学会了勇气与担当,身心成长都有了长足的进步。
  "天行健,君子以自强不息"!让我们携手并进,以信念为舵,以理想为帆,以汗水为浆,载着梦想之舟驶向成功的彼岸,为力迈的明天再添辉煌!
  5 新生报到
  昨天绝大多数同学已经返校报到,刘学言校长及全体校领导在门口迎接他们到来。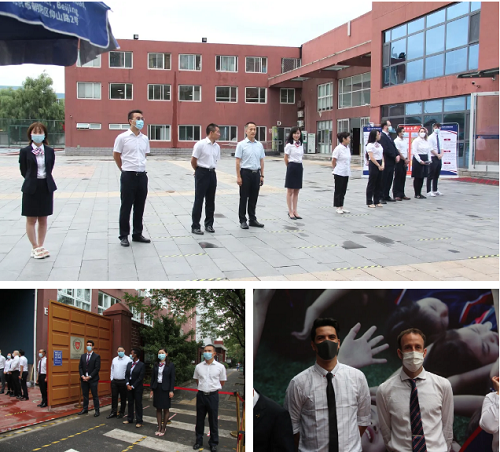 学校为新生及家长们介绍班级和老师。专业的教学团队,让同学们在尊重、理解和爱的氛围里很快和老师们熟悉并打成一片。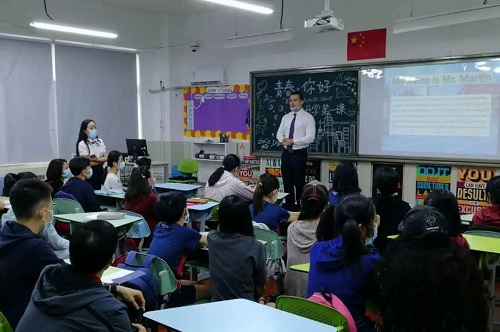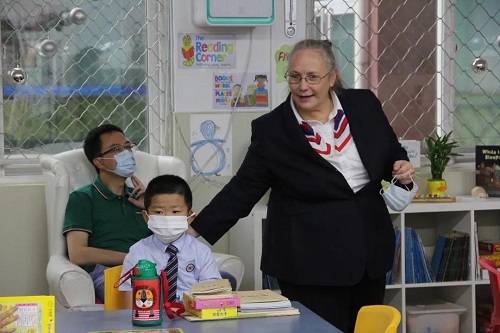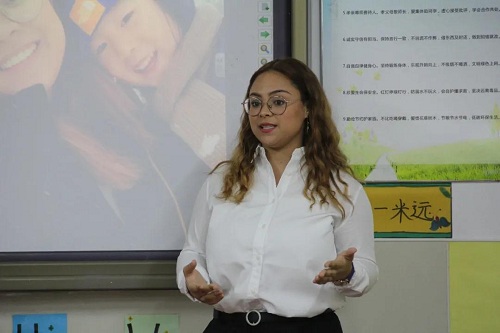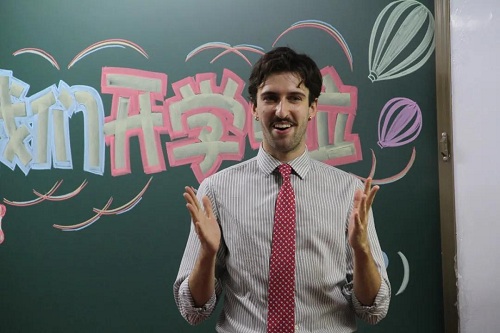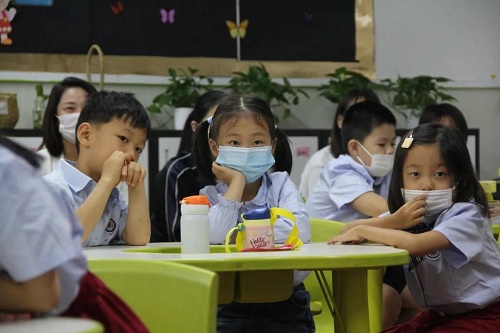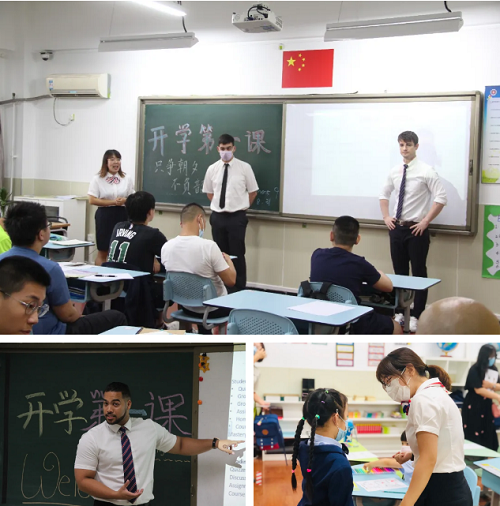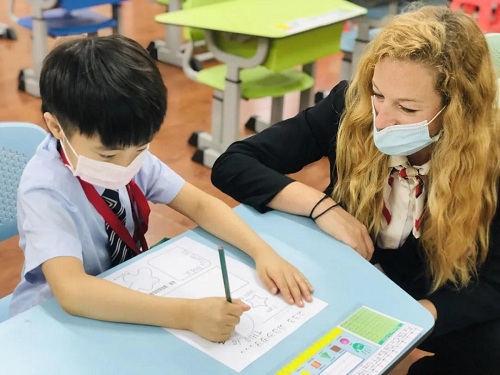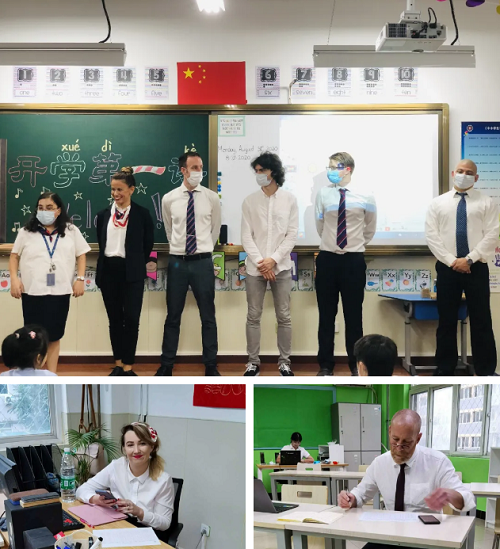 6 开学第一课
  今天,力迈中美学校返校学生开始上课,校园里又恢复了此起彼伏的读书声和丰富多彩的课程。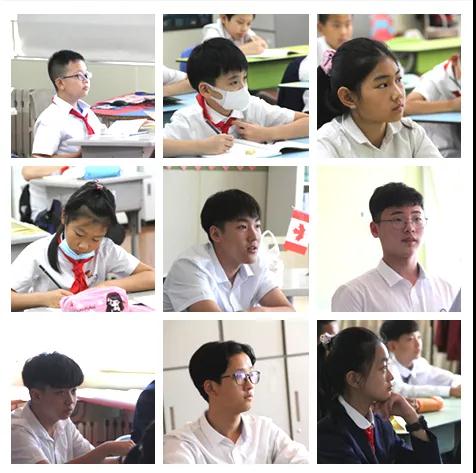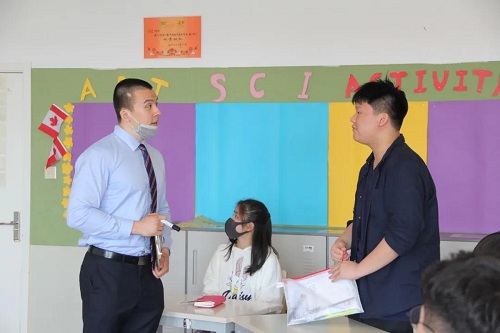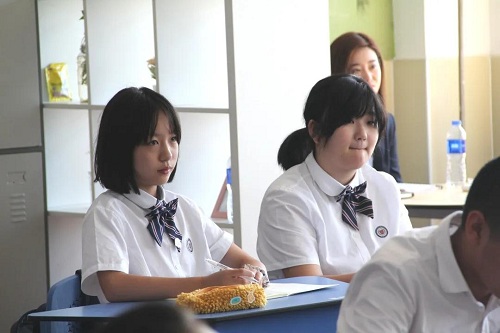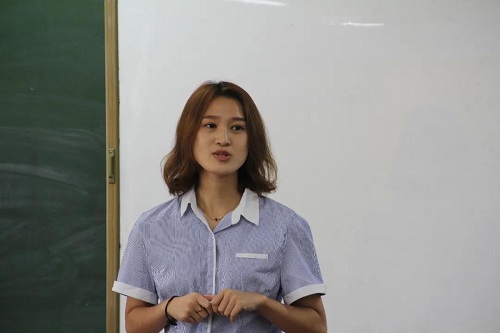 艺术类课程也同样精彩,戏剧课或是美术课都让我们徜徉在艺术的海洋。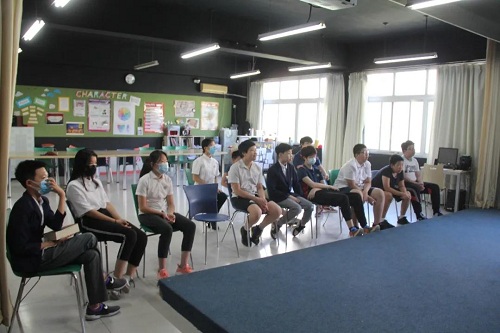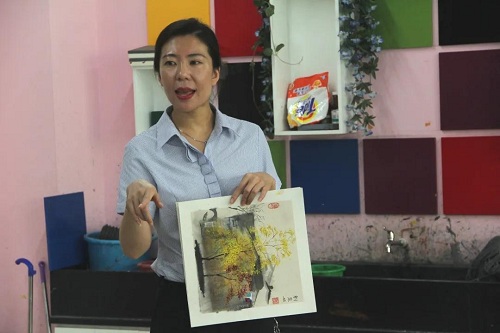 乘风破浪,
  爱是帆,信念是桨。
  25年孜孜不倦,砥砺奋进,
  教书育人,不忘初心
  横渡沧海,
  成就理想未来。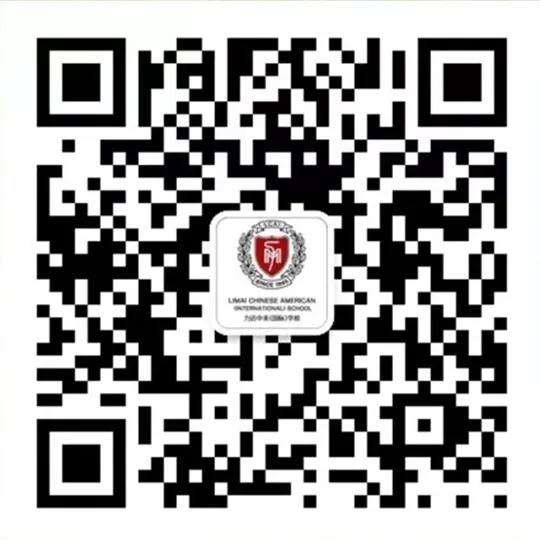 力迈中美国际学校总校